A Message from our President and CEO,
J. William (Bill) Cooley: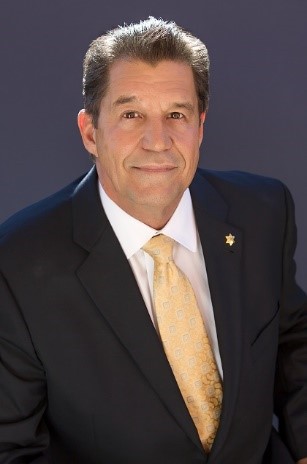 Thank you for considering The Success Family of Continuing Education Companies for your Insurance Continuing Education requirements.

Here is "Why" you should choose Success:

All of the founders of the The Success Family have Insurance, Securities, Registered Investment Adviser, and even Real Estate Broker Licenses. We, like you, have to complete our CE.

This is important to you because we understand your desire to complete your insurance continuing education quickly while gaining knowledge to grow your business.

And, we understand that you do not want to overpay for your Continuing Education hours.

Our commitment to you is that you will not find a better company to help you complete your insurance continuing education license renewal requirements.

You will save time and money with Success CE! Should you need assistance of any kind, Our customer service teams are the best in the business!

If you have questions about your insurance continuing education, call them today and discover the Success difference. Thank you for choosing Success.

You will be pleased with your choice!
---
How Valuable is Your Time?
Is your time valued at $25 per hour? $100 per hour? $1000 per hour?
By presenting Live CE and/or Superior CE you will be able to obtain more clients faster allowing you more free time!
If you were able to double your attendance in prospecting by offering Insurance, CFP, CIMA and/or CLU/ChFC Continuing Education with Success CE, how much additional income would you generate with your business?
Your time and money are valuable. Don't waste time and money with the wrong CE company.
The founders of Success CE have Insurance and Securities Licenses and understand that time is money for you when completing your Insurance, your CFP, your CIMA and your CLU/ChFC Continuing Education.
---
Key Benefits
Over 20 pre-approved Live CE presentations for your executives and wholesaling teams.
Quickly obtain Course and Instructor approvals for you and your wholesaler team.
Be recognized as an industry expert by presenting Live CE
Gain the trust and respect of your top producers & recruits with quality face-time.
Live Track allows easy scheduling, approvals, attendee data, and more!
---
Is Award Winning Customer Service Important to You?
Many new clients of The Success Family of CE Companies applaud our customer service teams. How does great customer service affect you with your Insurance, CFP, CIMA and CLU/ChFC Continuing Education requirements?
When you need assistance, does your current Insurance CE company answer the phone and, answer your questions about easily completing your CE?
Does your current Insurance or CFP Continuing Education company return your calls the same day?
Does your current Insurance, CFP, or CLU/ChFC Continuing Education Company solve your CE problems?
If the answer to any of the above questions is No, maybe, or anything other than yes, it is time for you to experience The Success Family of CE Companies with unsurpassed customer service.
Call us today at 949-706-9453 and experience the Success CE difference with
---